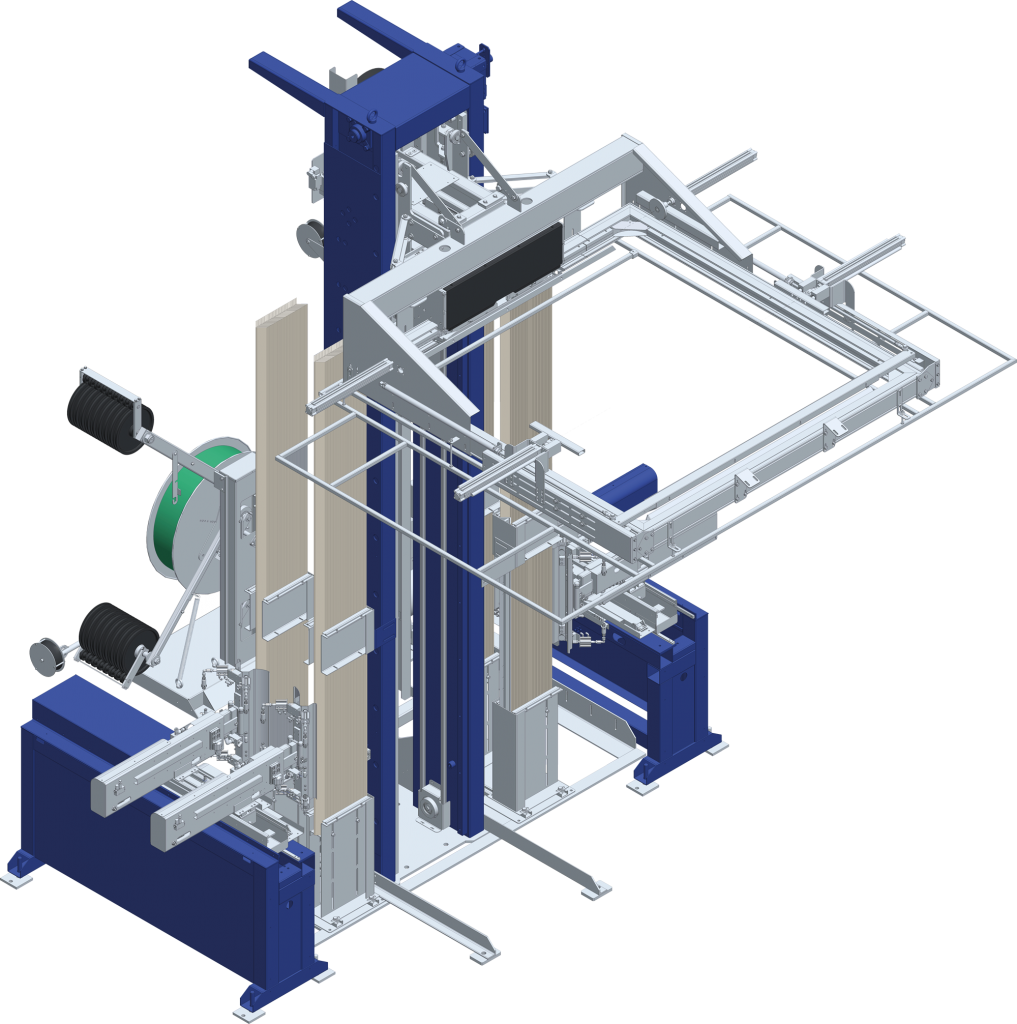 With the automatic horizontal strapping machine model 06GS it is possible to automatically pack palletized products of any production sector which need to be kept together during transport or handling or for their safe warehousing or storage.
The structure of the 06GS model is not very bulky and can be easily transported. It is equipped with a small sized arch with which to strap products at only 130mm from the ground (or from a possible conveyor below the machine).
It can either be installed on completely automatic lines where it exchanges signals with other devices installed upstream and downstream or it can work separately.
The machine can be equipped with a TR14 or TR1400 strapping head.
Optionally it can be equipped with an edgeboard corner device.
STANDARD MACHINE CHARACTERISTICS
Strap type: polypropylene (PP), polyester (PET)

Strap union : thermoelectric welding

Usable strap: width from 8 to 16 mm thickness from 0,5 up to 0,8 mm

Usable strapping head: TR14 or TR1400

Electrical supply: 400/415V trhee phase 50Hz

Installed power: 2,2 kW

Air pressure: min 3 bar